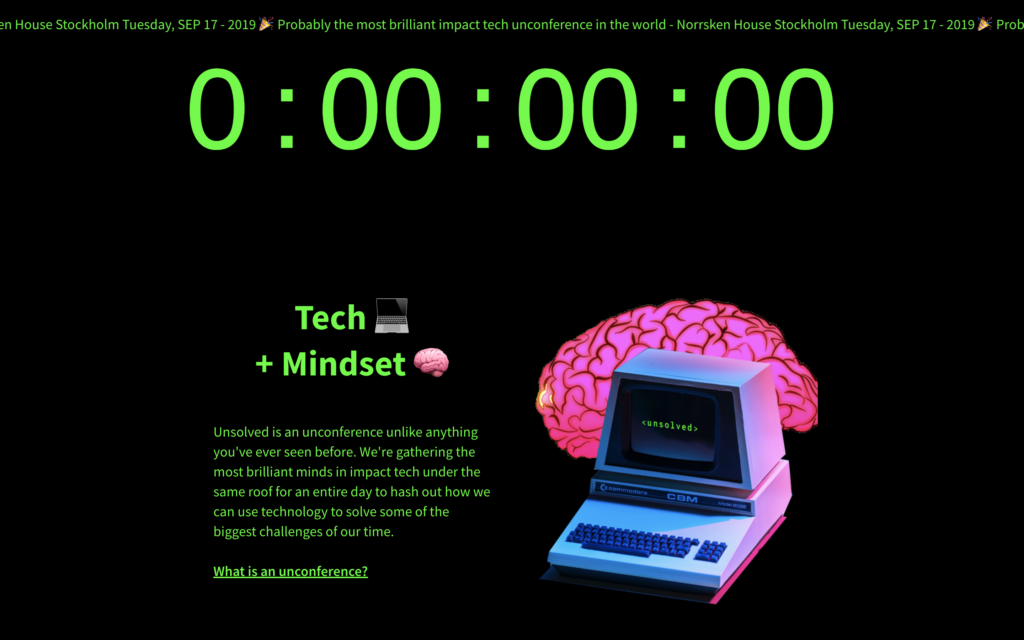 Unsolved was an event concept developed as a part of Norrsken Impact Week 2019. Unsolved was an unconference and hackathon concept targeting CTOs and developers.
I was the project owner for the Unsolved event concept and was responsible for developing everything from logo and branding material to event concept, copywriting, partnerships, communication, budget, speakers and registration website.
The event had 500+ CTOs and developers attending and speakers from companies such as Mozilla, GitHub, Ericsson, Wikimedia, Netlight, Recorded Future and Unitech.
Event concept, logo, branding and all material developed for and owned by Norrsken Foundation.